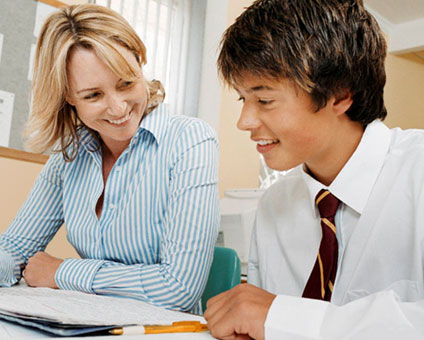 Why Northbrook Tutor?
Easy access: No block of lessons required.
The best tutors in Northbrook, no questions asked 100% money back guarantee. Aside from mastery of subjects our tutors have the right
Personalities to tutor...patience, great explanation skills, motivational skills, adaptability.
Rates: $30 to $50 per hour based on education of the tutor and difficulty of the subject. Most K-8th tutors are in the 30-40/hour range and most high school specialized tutors for math, science, AP courses, etc are in the 40-50/hour range.


Welcome to Northbrook Tutors. We are a network of professional tutors serving the Northbrook area. Aside from mastery of his/her subjects the tutors have the traits that make them excellent educators....patience, motivational skills, ability to explain difficult concepts, and most importantly results.

My name is Joseph Tillotson and I am the creator of this network. I've been tutoring for 9 years and was on the Marymount College Math Faculty from 2004 to 2007. In 2008 I went to one on one instruction full time. It was during my tenure at the college that I saw how poorly many tutors were at explaining material, especially for subjects such as math and science. I felt I had a knack for finding great tutors, and soon began Northbrook Tutors, bringing into the network only those tutors of the highest caliber, and keeping only those who continually get great feedback from the families they work with.

One key to being a great instructor is knowing what it takes to do well at the school of your students. It is only those tutors who are well versed in the local books, teachers, and especially the top ranked Northbrook high school who are allowed into the network.

In addition to the sterling credentials the tutors bring to the table I make sure each one has the right personality for being a tutor. This includes plenty of patience, a gentle demeanor, a fun and positive attitude, and the ability to motivate when this is needed.

Each instructor is paid directly by you; you can interview the prospective tutor prior to an initial lesson to see if her personality seems like a good fit for your student.

The tutor you choose will come to your home or to a convenient meeting place such as the Northbrook public library to conduct lessons.

For more info please call between the hours of noon and 8pm or email anytime.

Thank you.

310-720-0174

Joey2276@aol.com